GeForce NOW brings expanded support for PC Game Pass to members this week. Members can stream eight more games from Microsoft's subscription service, including four titles from hit publisher Focus Entertainment.
Play A Plague Tale: Requiem, Atomic Heart and more from the GeForce NOW library at up to 4K resolution and 120 frames per second with a GeForce NOW Ultimate membership.
Plus, time's almost up to take on the Ultimate KovaaK's Challenge. Get on the leaderboard today — the challenge ends on Thursday, Sept. 21.
Laser-Focused 
Four games from Focus Entertainment's PC Game Pass catalog join GeForce NOW this week. Members signed up with Microsoft's subscription service can now stream titles like A Plague Tale: Requiem, Atomic Heart and more titles at stunning quality across their devices — without additional purchases.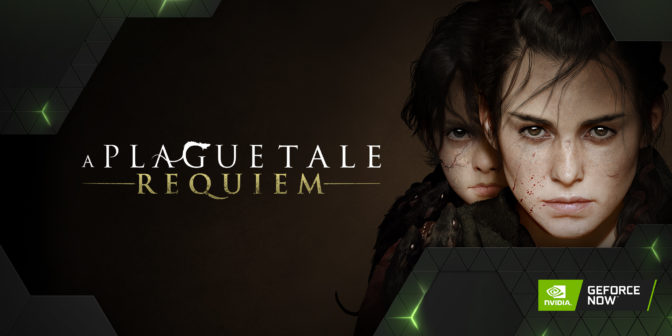 Embark on a heartrending journey into a brutal, breathtaking world in the critically acclaimed A Plague Tale: Requiem or explore an alternate history of the 1950s Soviet Union in Atomic Heart. Go off road in SnowRunner or salvage among the stars in Hardspace: Shipbreaker. Members can even bring the squad together for military battles in Insurgency: Sandstorm. There's something for everyone.
Experience it all with a PC Game Pass subscription, best paired with a GeForce NOW Ultimate membership, which provides up to 4K streaming or up to 240 fps for the ultimate cloud gaming experience.
Endless Adventures
A new week, a new batch of games. Catch the 16 new games supported in the cloud this week:
What are you planning to play this weekend? Let us know on Twitter or in the comments below.