Celebrate the onset of summer this GFN Thursday with 25 more games joining the GeForce NOW library, including seven additions this week. Because why would you ever go outside?
Looking to spend the summer months in Space Marine armor? Games Workshop is kicking off its Warhammer Skulls event for its sixth year, with great discounts on the Warhammer franchise on GeForce NOW.
Snag Sales With the Warhammer Skulls Festival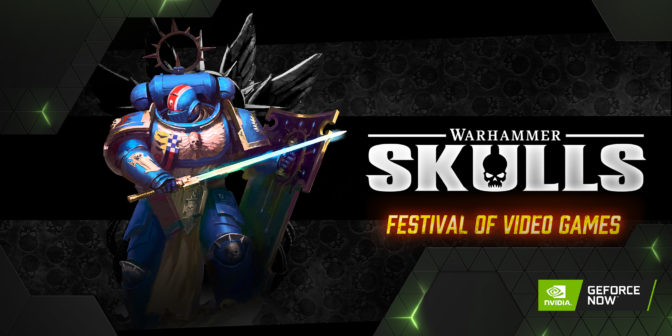 Games Workshop's Warhammer Festival brings week-long discounts on several Warhammer games that are available to stream on GeForce NOW.
Gamers can grab the following titles on sale:
Check out the Warhammer Community to get all the details, including links to sales.
Jump Into June
Twenty-five more games are joining the cloud this June. Get started with this week's seven additions:
Also coming this month:
More From May
On top of the 27 games announced in May, another nine joined over the month:
On July 1, God of War (Steam, Epic Games Store) will be removed from the GeForce NOW library. However, it will remain available for those who have played the game at least once on GeForce NOW.
As part of the GeForce NOW opt-in process, some games may continue to be available to members on a legacy basis. This will allow members who have started playing a game at least once on GeForce NOW to continue playing it, even after the game has been removed for users who have not played it.
Finally, in the spirit of summer, we've got to know your vacation plans. Let us know your answer on Twitter or in the comments below.
if you could go on an irl vacation to any of these games, which would it be? pic.twitter.com/Uia5de69cZ

— NVIDIA GeForce NOW (@NVIDIAGFN) June 1, 2022
The post GFN Thursday Jumps Into June With 25 New Games Coming This Month appeared first on NVIDIA Blog.