Editor's note: This post is part of our weekly In the NVIDIA Studio series, which celebrates featured artists, offers creative tips and tricks, and demonstrates how NVIDIA Studio technology accelerates creative workflows. 
This week In the NVIDIA Studio, we're launching the April NVIDIA Studio Driver with optimizations for the most popular 3D apps, including Unreal Engine 5, Cinema4D and Chaos Vantage. The driver also supports new NVIDIA Omniverse Connectors from Blender and Redshift.
Digital da Vincis looking to upgrade their canvases can learn more about the newly announced Lenovo ThinkPad P1 NVIDIA Studio laptop, or pick up the Asus ProArt Studiobook 16, MSI Creator Pro Z16 and Z17 — all available now.
These updates are part of the NVIDIA Studio advantage: dramatically accelerated 3D creative workflows that are essential to this week's featured In the NVIDIA Studio creator, Andrew Averkin, lead 3D environment artist at NVIDIA.
April Showers Bring Studio Driver Powers
The April NVIDIA Studio Driver supports many of the latest creative app updates, starting with the highly anticipated launch of Unreal Engine 5.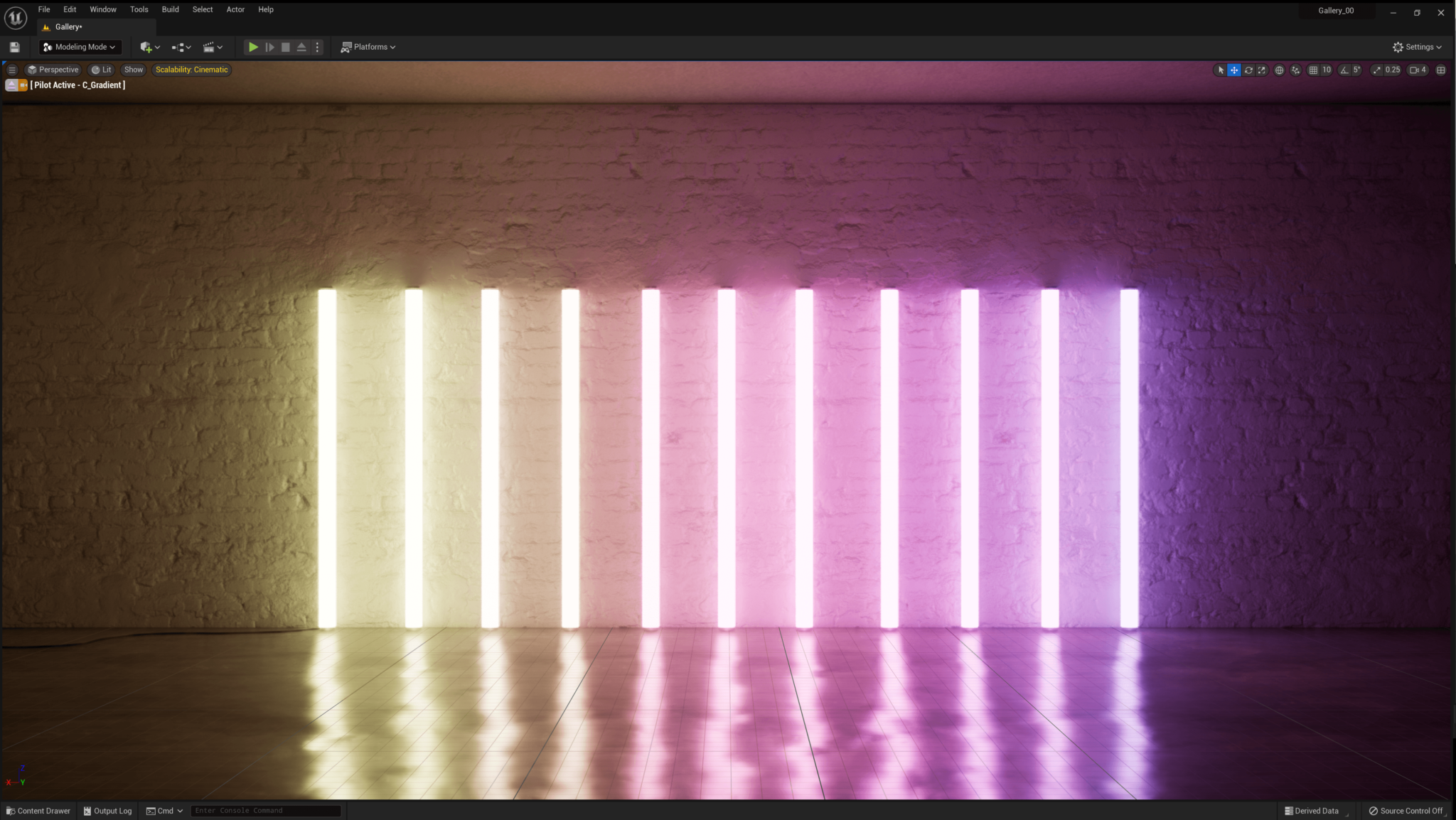 NVIDIA RTX GPUs support Lumen — UE5's new, fully dynamic global illumination system — for both software and hardware ray tracing. Along with Nanite, developers are empowered to create games and apps that contain massive amounts of geometric detail with fully dynamic global illumination. At GTC last month, NVIDIA introduced an updated Omniverse Connector that includes the ability to export the source geometry of Nanite meshes from Unreal Engine 5.
NVIDIA has collaborated with Epic Games to integrate a host of key RTX technologies with Unreal Engine 5. These plugins are also available on the Unreal Engine Marketplace. RTX-accelerated ray tracing and NVIDIA DLSS in the viewport make iterating on and refining new ideas simpler and faster. For the finished product, those same technologies power beautifully ray-traced graphics while AI enables higher frame rates.
With NVIDIA Reflex — a standard feature in UE5 that does not require a separate plugin or download — PC games running on RTX GPUs experience unimaginably low latency.
NVIDIA real-time denoisers offer real-time performance, increasing the efficiency of art pipelines. RTX global illumination produces realistic bounce lighting in real time, giving artists instant feedback in the Unreal Editor viewport. With the processing power of RTX GPUs, suite of high-quality RTX UE plugins, and the next-generation UE5, there's no limit to creation.
Maxon's Cinema 4D version S26 includes all-new cloth and rope dynamics, accelerated by NVIDIA RTX GPUs, allowing artists to model digital subjects with increased realism, faster.
In the time it took to render "The City" scene with an NVIDIA GeForce RTX 3090 GPU, the CPU alone took an hour longer!
Additional features include OpenColorIO adoption, a new camera and enhanced modeling tools.
Chaos Vantage, aided by real-time ray tracing exclusive to NVIDIA RTX GPUs, adds normal map support, a new feature for converting texture models to clay to focus on lighting, and ambient occlusion for shadows.
NVIDIA Omniverse Connector updates are giving real-time workflows new features and options. Blender adds new blend shape I/O support to ensure detailed, multifaceted subjects automate and animate correctly. Plus, new USD scale maps unlock large-scale cinematic visualization.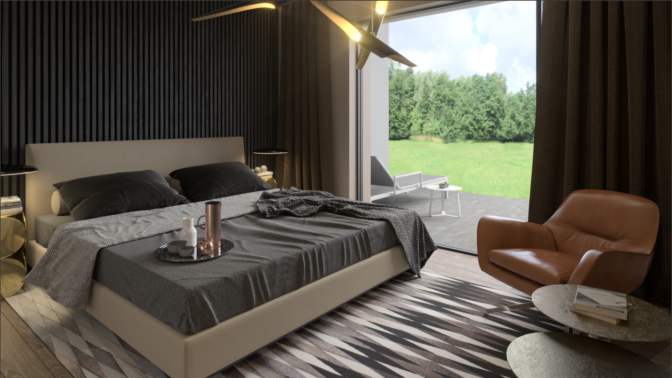 Blender and Redshift have added hydra-based rendering. Artists can now use their renderer of choice within the viewport of all Omniverse apps.
New Studio Driver, Meet New Studio Laptops
April also brings a new Lenovo mobile workstation to the NVIDIA Studio lineup, plus the availability of three more.
The Lenovo ThinkPad P1 features a thin and light design, 16-inch panel and impressive performance powered by GeForce RTX and NVIDIA RTX professional graphics, equipped with up to the new NVIDIA RTX A5500 Laptop GPU.
Studio laptops from other partners include the recently announced Asus ProArt Studiobook 16, MSI Creator Pro Z16 and Z17, all now available for purchase.
Walk Down Memory Lane With Andrew Averkin
Andrew Averkin is a Ukraine-based lead 3D environment artist at NVIDIA. He specializes in creating photorealistic 3D scenes, focused on realism that intentionally invokes warm feelings of nostalgia.
Averkin leads with empathy, a critical component of his flow state, saying he aims to create "artwork that combines warm feelings that fuel my passion and artistic determination."
He created the piece below, called When We Were Kids, using the NVIDIA Omniverse Create app and Autodesk 3ds Max, accelerated by an NVIDIA RTX A6000 GPU.
Here, Averkin harkens back to the pre-digital days of playing with toys and letting one's imagination do the work.
Averkin first modeled When We Were Kids in Autodesk 3ds Max.
The RTX GPU-accelerated viewport and RTX-accelerated AI denoising in Autodesk 3ds Max enable fluid interactivity despite the massive file size.
Averkin then brought When We Were Kids into Omniverse Create to light, simulate and render his 3D scene in real time.
Omniverse allows 3D artists, like Averkin, to connect their favorite design tools to a single scene and simultaneously create and edit between the apps. The "Getting Started in NVIDIA Omniverse" series on the NVIDIA Studio YouTube channel is a great place to learn more.
"Most of the assets were taken from the Epic marketplace," Averkin said. "My main goal was in playing with lighting scenarios, composition and moods."
In Omniverse Create, Averkin used specialized lighting tools for his artwork, updating the original Autodesk 3ds Max file automatically with no need for messy and time-consuming file conversions and uploads, concluding with final files rendered at lightspeed with his RTX GPU.
Previously, Averkin worked at Axis Animation, Blur Studio and elsewhere. View his portfolio and favorite projects on ArtStation.
Dive Deeper In the NVIDIA Studio

Tons of resources are available to creators who want to learn more about the apps used by this week's featured artist, and how RTX and GeForce RTX GPUs help accelerate creative workflows.
Take a behind-the-scenes look at The Storyteller, built in Omniverse and showcasing a stunning, photorealistic retro-style writer's room.
Check out this tutorial from 3D artist Sir Wade Neistadt, who shows how to bring multi-app workflows into Omniverse using USD files, setting up Nucleus for live-linking tools.
View curated playlists on the Studio YouTube channel, plus hundreds more on the Omniverse YouTube channel. Follow NVIDIA Studio on Facebook, Twitter and Instagram, and get updates directly in your inbox by joining the NVIDIA Studio newsletter.
The post In the NVIDIA Studio: April Driver Launches Alongside New NVIDIA Studio Laptops and Featured 3D Artist appeared first on NVIDIA Blog.