NVIDIA's enterprise partner program has grown to more than 1,500 members worldwide and added new resources to boost opportunities for training, collaboration and sales.
The expanded NVIDIA Partner Network boasts an array of companies that span the globe and help customers across a variety of needs, from high performance computing to systems integration.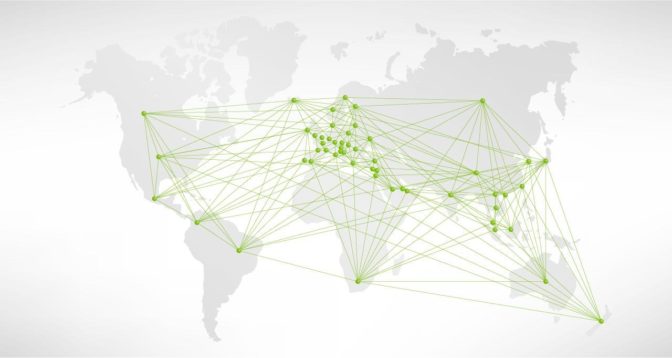 The NPN has seen exponential growth over the past two years, and these new program enhancements enable future expansion as Mellanox and Cumulus partner programs are set to be integrated into NPN throughout 2021.
Mellanox and Cumulus bring strong partners into the NVIDIA fold. Focused on enterprise data center markets, they provide accelerated, disaggregated and software-defined networking to meet the rapid growth in AI, cloud and HPC.
In anticipation of this growth, the NPN has introduced educational opportunities, tools and resources for training and collaboration, as well as added sales incentives. These benefits include:
Educational opportunities:
Industry-Specific Training Curriculums: New courses and enablement tools in healthcare, higher education and research, financial services and insurance, and retail. Additional courses in energy and telco are coming next year.
NPN Learning Maps: These dramatically reduce the time partners need to get up and running. Partners can discover and build their NVIDIA learning matrix based on industry and cross-referenced by role, including sales, solution architect or data scientist.
New tools and resources:
AI Consulting Network: New AI consulting services for data scientists and solution architects who are part of our Service Delivery Partner-Professional Services program to help build and deploy HPC and AI solutions.
Enhanced NPN Partner Portal: Expanded to allow access to the vast storehouse of NVIDIA-built sales tools and data, including partner rebate history and registered opportunities. The simplified portal gives partners increased visibility and easy access to the information required to quickly track sales and build accurate forecasts.
Industry-Specific Marketing Campaigns: Provides partners with the opportunity to build campaigns that more accurately target customers with content built from data-driven insights.
New incentives:
A fixed backend rebate for Elite-level Solution Provider and Solutions Integration partners for compute, compute DGX, visualization and virtualization.
An enhanced quarterly performance bonus program, incorporating an annualized goal to better align with sudden fluctuations in partner selling seasons.
Expanded AI Champions Club to honor top NVIDIA DGX systems sellers.
Dedicated market development funds for Elite-level providers and integration partners for most competencies.
NPN expanded categories:
Solution advisors focused on storage solutions and mutual reference architectures
Federal government system integrators
The NVIDIA Partner Network is dedicated to supporting partners that deliver world-class products and services to customers. The NPN collaborates with hundreds of companies globally, across a range of businesses and competencies, to serve customers in HPC, AI and emerging high-growth areas such as visualization, edge computing and virtualization.
Learn how to become a partner in the NPN.
The post NVIDIA Partner Program Expands to 1,500 Members, Adds New Benefits appeared first on The Official NVIDIA Blog.
Read More