Editor's note: This post is part of our weekly In the NVIDIA Studio series, which celebrates featured artists, offers creative tips and tricks, and demonstrates how NVIDIA Studio technology accelerates creative workflows. 
The June NVIDIA Studio Driver is available for download today, optimizing the latest creative app updates, all with the stability and reliability that users count on.
Creators with NVIDIA RTX GPUs will benefit from faster performance and new features within Blender version 3.2, BorisFX Sapphire release 2022.5 and Topaz Denoise AI 3.7.0.
And this week, NVIDIA Senior Designer Daniel Barnes showcases inspirational artwork In the NVIDIA Studio. Specializing in visual design and 3D content, Barnes covers his creative workflow in designing the galactic 3D scene Journey. 
June Boon: Studio Driver Release Supports Blender, Sapphire and Denoise AI Updates
The June Studio Driver provides support for the recent Blender 3.2 release, which enables OpenVDB platform support in NVIDIA Omniverse.
OpenVDB offers a near-infinite 3D index space, allowing massive Universal Scene Description (USD) files to move in and out of Omniverse while keeping these volumes intact. 3D artists can iterate with larger files, speeding up creative workflows without the need to reduce or convert files and sizes.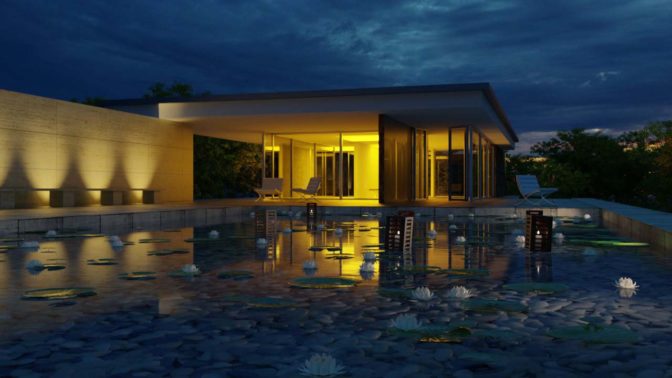 Blender 3.2 also added a Light Group feature, enabling artists to modify the color and intensity of light sources in the compositor without re-rendering. New Shadow Caustics supports selective rendering of caustics in shadows of refractive objects for further realism. Check out a complete overview of the Blender 3.2 update.
BorisFX Sapphire 2022.5 now supports multi-GPU systems applying GPU-accelerated visual-effect plugins in Blackmagic's DaVinci Resolve — scaling GPU power with rendering speeds up to 6x faster.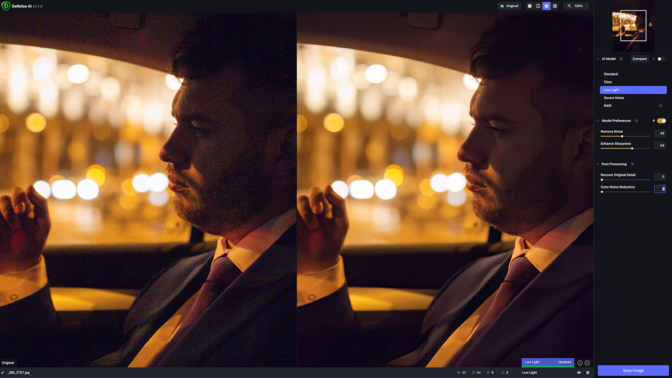 Topaz Denoise AI 3.7.0 added support for the NVIDIA TensorRT framework, which means RTX GPU owners will benefit from significantly faster inference speeds. When using RAW model denoising features, inference runs up to 6x faster.
Download GeForce Experience or NVIDIA RTX Experience to be notified of the latest Studio Driver releases.
The Journey Is the Reward

This week's In the NVIDIA Studio artist spotlight sees NVIDIA's Daniel Barnes share his creative process for the 3D sci-fi scene, Journey.
Barnes' artwork draws inspiration from various movies and anime, usually a combination of visual revelations. Journey is an extension of Barnes' latest obsession, the isekai genre in anime, where the protagonist awakens in another world and has to navigate their new and unknown situation.
"This reincarnation narrative can be pretty refreshing, as it almost always is something you can connect with living life and having firsts, or wishing you could redo a particular moment differently with the advantage of 20/20 hindsight," Barnes noted.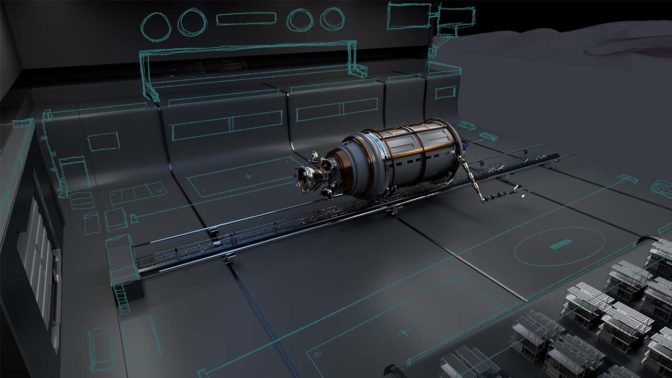 Barnes sketches when inspiration strikes — often at his local coffee shop — which is where he got started with Journey using Adobe Photoshop.
With his GeForce RTX 3060-powered laptop, Barnes benefited from speedy GPU-accelerated features such as Scrubby Zoom, to quickly zoom and adjust fine details, and Flick Panning, to move around the canvas faster, with the freedom to create on the go.
Turning his attention to Autodesk Maya, Barnes built and blocked out foundational geometric shapes for the Journey scene, starting with elements he could reuse from an existing scene. "Absolutely nothing wrong with working smart wherever possible," Barnes mused. The GPU-accelerated viewport unlocks fast and interactive 3D modeling for Barnes, who was able to set up the building blocks quickly.
Barnes further detailed some 3D models in ZBrush by sculpting with custom brushes. He then ran the ZBrush Remesh feature, creating a new single mesh by combining several existing objects. This simplified applying textures and will make potentially animating Journey much easier.
Barnes then used the Omniverse Create app to assemble his physically accurate, photorealistic 3D scene. Back at home with his RTX 3080-powered desktop system, he used the built-in RTX Renderer for interactive visualization within the viewport with virtually no slowdown. Even building at real-world scale, Create's material presets and lighting allowed Barnes to quickly and efficiently apply realistic visuals with ease.
Barnes bounced back and forth between the handy Adobe Substance 3D Painter Connector and the Omniverse NVIDIA vMaterials library to discover, create and refine textures, applying his unique color scheme style in Create.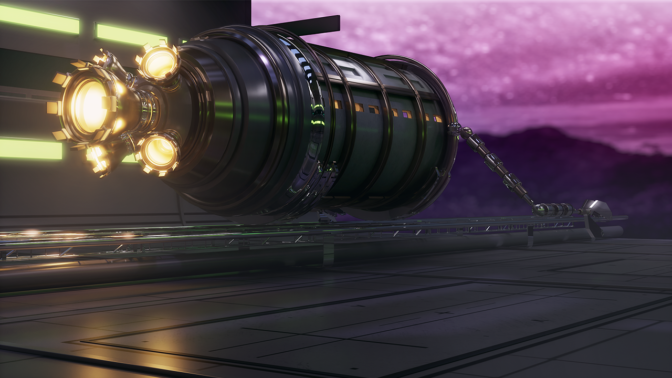 With the piece in good shape, Barnes planned for the composite by exporting several versions with depth of field, extra light bloom and fog enabled.
Now, all Journey needed was a vibrant sky to complete the piece. Barnes harnessed the power of AI with the NVIDIA Canvas app, free for RTX GPU owners, turning simple brushstrokes into a realistic, stunning view. Barnes generated outer space in mere minutes, allowing for more concept exploration and saving the time required to search for backgrounds or create one from scratch.
The artist then returned to Adobe Photoshop to add color bleed and stylish details, drop in the Canvas background, and export final renders.

Check out Barnes' Instagram for more design inspiration.
Learn more about NVIDIA Omniverse, including tips and tricks, on the Omniverse YouTube channel. For additional support, explore the Omniverse forums or join the Discord server to chat with the community. Check out the Omniverse Twitter, Instagram and Medium page to stay up to date.
Follow NVIDIA Studio on Instagram, Twitter and Facebook. Access tutorials on the Studio YouTube channel and get updates directly in your inbox by subscribing to the NVIDIA Studio newsletter.
The post NVIDIA Studio Driver Elevates Creative Workflows in Blender 3.2, BorisFX Sapphire and Topaz Denoise AI appeared first on NVIDIA Blog.