It's a beautiful day to play video games. And it's GFN Thursday, which means we've got those games.
Ten total titles join the GeForce NOW library of over 1,300 games, starting with the release of Roller Champions – a speedy, free-to-play roller skating title launching with competitive season 0.
Rollin' Into the Weekend
Roll with the best or get left behind with the rest in the newest free-to-play sports game from Ubisoft, Roller Champions.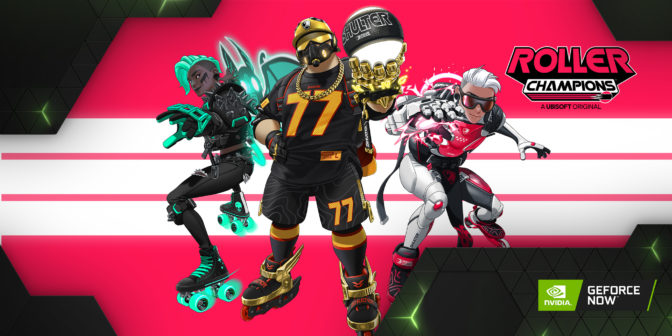 Become a sports legend and compete for fame in fast-paced 3v3 matches. The rules are simple: take the ball, make a lap while maintaining team possession and score. Take advantage of passes, tackles and team moves to win against opponents and climb the leaderboard kicking off with the Kickoff Season today.
Stream the game across nearly all devices, even on Mac or mobile. RTX 3080 members can take their experience to the next level, playing at up to 4K resolution and 60 frames per second from the PC and Mac apps. They can also zoom around in next-to-native time with ultra-low latency for eight hour-long gaming sessions.
Start playing the game for free today, streaming on GeForce NOW.
On top of that, members can look for the following games streaming this week:
Finally, Star Conflict (Steam) was announced to arrive this month but will be coming to the cloud at a future date.
The weekend fun is about to begin. There's only one question left – who is on your roller derby dream team? Let us know on Twitter or in the comments below.
You've entered a roller derby tournament and need to build a dream team of 3 video game characters.

Who's on your winning team?

— NVIDIA GeForce NOW (@NVIDIAGFN) May 25, 2022
The post Ready, Set, Game: GFN Thursday Brings 10 New Titles to GeForce NOW appeared first on NVIDIA Blog.