It's a jam-packed GFN Thursday.
This week brings the popular, free-to-play, action role-playing game Lost Ark to gamers across nearly all their devices, streaming on GeForce NOW. And that's not all.
GFN Thursday also delivers an upgraded experience in the 2.0.40 update. M1-based MacBooks, iMacs and Mac Minis are now supported natively.
Plus, membership gift cards can now be redeemed for RTX 3080, a membership reward for the "Heroic Edition" of Guild Wars 2 and 14 new games are joining the GeForce NOW library this week.
Embark on an Odyssey
Visit Arkesia, the vast and vibrant world of Lost Ark, now streaming to PC, Mac, Chromebook and more with GeForce NOW.
Explore new lands and encounter vibrant cultures, strange creatures and unexpected marvels waiting to be discovered. Seek out lost treasures in dungeons, test your mettle on epic quests, show your strength in intense raids against enemies and go head-to-head in expert PvP duels. Do it all solo, grouped with friends or matched with other players in this massive open world.
Forge your own destiny across almost all devices. Play to your fighting style with iconic character classes — each with their own distinct abilities — at up to 1440p or 1600p and 120 frames per second on PC and up to 4K on SHIELD TV with an RTX 3080 membership.
Choose weapons and gear to assist you on your journey gaming on the go with a mobile phone. Dive deep into non-combat skills, crafting, guilds, social systems and other rich features that bring the world alive, streaming even on a MacBook at up to 1600p or iMac up to 1440p.
The adventure is yours. Do it all, streaming on GeForce NOW.
Level Up With the GeForce NOW 2.0.40 Update
The newest update to the cloud enables the GeForce NOW macOS app to natively support the Apple M1 chip. This update provides lower power consumption, faster app startup times and an overall elevated GeForce NOW experience on M1-based MacBooks, iMacs and Mac Minis.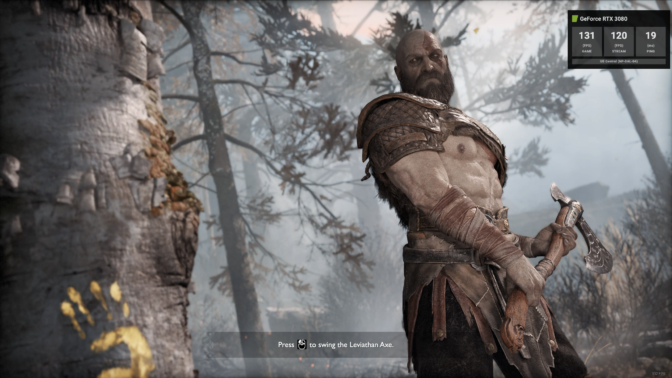 The upgrade brings some additional benefits to members.
Members can more easily discover new games to play in the app with the added Genre row at the bottom of the Games menu. Useful sorting options include the ability to see All Games available in specific regions and by device type, and multiple filters can help narrow down the list.
Finally, members can enjoy an improved Streaming Statistics Overlay that now includes server-side rendering frame rates. The overlay quickly toggles through Standard/Compact/Off using the hotkey Ctrl+N. Members can complete their whole log-in process on play.geforcenow.com within the same browser tab.
Give the Gift of Gaming
What could be as good as playing with the power of a GeForce RTX 3080? Try giving that power to a loved one, streaming from the cloud.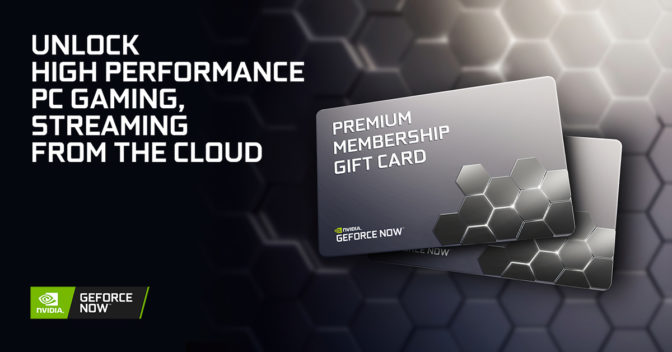 GeForce NOW RTX 3080 memberships are now available as digital gift cards with two-, three- and six-month options. GeForce NOW membership gift cards can be used to redeem an RTX 3080 membership or a Priority membership, depending on the recipient's preference, so you can't go wrong.
Spoil a special gamer in your life by giving them access to the cloud across their devices or bring a buddy onto the service to party up and play.
Gift cards can be added to an existing GeForce NOW account or redeemed on a new one. Existing Founders, Priority and RTX 3080 members will have the number of months added to their accounts. For more information, visit the GeForce NOW website.
Rewards of Heroic Quality
This week, members can receive the "Heroic Edition" of ArenaNet's critically acclaimed free-to-play massively multiplayer online role-playing game Guild Wars 2. The Guild Wars 2 "Heroic Edition" comes with a full treasure trove of goodies, including the Suit of Legacy Armor, an 18-slot inventory expansion and four heroic Boosters.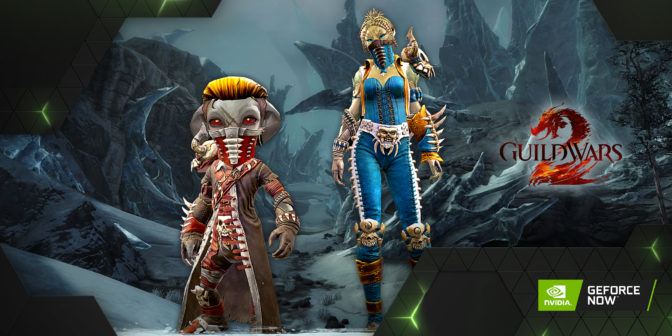 Getting membership rewards for streaming games on the cloud is easy. Log in to your NVIDIA account and select "GEFORCE NOW" from the header, scroll down to "REWARDS" and click the "UPDATE REWARDS SETTINGS" button. Check the box in the dialogue window that pops up to start receiving special offers and in-game goodies.
Sign up for the GeForce NOW newsletter, including notifications for when rewards are available, by logging into your NVIDIA account and selecting "PREFERENCES" from the header. Check the "Gaming & Entertainment" box, and "GeForce NOW" under topic preferences.
No Time Like Playtime
To cap it all off, GFN Thursday has new games to play, as always. Members can look for the following 14 games ready to stream this week:
Finally, we've got a question for you this week and are only accepting wrong answers. Let us know what you think on Twitter or in the comments below:
What does RPG stand for? Wrong answers only.

— NVIDIA GeForce NOW (@NVIDIAGFN) April 27, 2022
The post Your Odyssey Awaits: Stream 'Lost Ark' to Nearly Any Device This GFN Thursday appeared first on NVIDIA Blog.