From its entry-level vehicles to premium ones, Hyundai Motor Group will deliver the latest in AI-powered convenience and safety to every new customer.
The leading global auto group, which produces more than 7 million vehicles a year, announced today that every Hyundai, Kia and Genesis model will include infotainment systems powered by NVIDIA DRIVE, with production starting in 2022. By making high-performance, energy-efficient compute a standard feature, every vehicle will include a rich, software-defined AI user experience that's always at the cutting edge.
Hyundai Motor Group has been working with NVIDIA since 2015, developing a state-of-the-art in-vehicle infotainment system on NVIDIA DRIVE that shipped in the Genesis GV80 and G80 models last year. The companies have also been collaborating on an advanced digital cockpit for release in late 2021.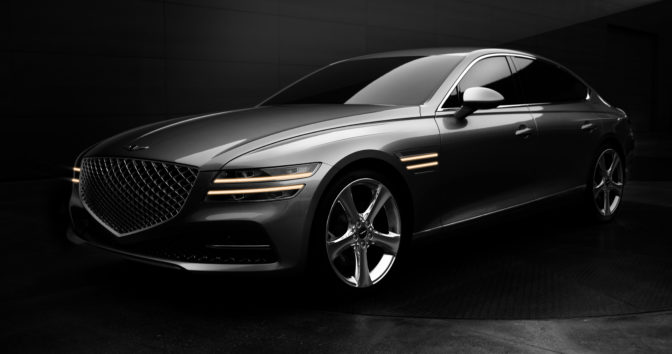 Now, the automaker is standardizing AI for all its vehicles by extending NVIDIA DRIVE throughout its entire fleet — marking its commitment to developing software-defined and constantly updateable vehicles for more intelligent transportation.
A Smarter Co-Pilot
AI and accelerated computing have opened the door for a vast array of new functionalities in next-generation vehicles.
Specifically, these software-defined AI cockpit features can be realized with a centralized, high-performance computing architecture. Traditionally, vehicle infotainment requires a collection of electronic control units and switches to perform basic functions, such as changing the radio station or adjusting temperature.
Consolidating these components with the NVIDIA DRIVE software-defined AI platform simplifies the architecture while creating more compute headroom to add new features. With NVIDIA DRIVE at the core, automakers such as Hyundai can orchestrate crucial safety and convenience features, building vehicles that become smarter over time.
These capabilities include driver or occupant monitoring to ensure eyes stay on the road or exiting passengers avoid oncoming traffic. They can elevate convenience in the car by clearly providing information on the vehicle's surroundings or recommending faster routes and nearby restaurants.
Delivering the Future to Every Fleet
Hyundai is making this new area of in-vehicle AI a reality for all of its customers.
The automaker will leverage the high-performance compute of NVIDIA DRIVE to roll out its new connected car operating system to every new Hyundai, Kia and Genesis vehicle. The software platform consolidates the massive amounts of data generated by the car to deliver personalized convenience and safety features for the vehicle's occupants.
By running on NVIDIA DRIVE, the in-vehicle infotainment system can process the myriad vehicle data in parallel to deliver features instantaneously. It can provide these services regardless of whether the vehicle is connected to the internet, customizing to each user safely and securely for the ultimate level of convenience.
With this new centralized cockpit architecture, Hyundai Motor Group will bring AI to every new customer, offering software upgradeable applications for the entire life of its upcoming fleet.
The post Hyundai Motor Group to Integrate Software-Defined AI Infotainment Powered by NVIDIA DRIVE Across Entire Fleet appeared first on The Official NVIDIA Blog.
Read More