The Ultimate upgrade begins today: GeForce NOW RTX 4080 SuperPODs are now rolling out, bringing a new level of high-performance gaming to the cloud.
Ultimate members will start to see RTX 4080 performance in their region soon, and experience titles like  Warhammer 40,000: Darktide, Cyberpunk 2077, The Witcher 3: Wild Hunt and more at ultimate quality. New features are also available now for Ultimate members streaming from RTX 3080 servers, and members will be able to check GFN Thursday each week for availability updates in their regions.
Plus, get ready for 10 more supported games in the GeForce NOW library.
This Cloud Has an 'Ultimate' Lining
The GeForce NOW Ultimate membership brings new features and NVIDIA RTX technologies to the cloud for the first time, made possible by the NVIDIA Ada Lovelace GPU architecture.
Ultimate members receive three major streaming upgrades. The new RTX 4080 SuperPODs are capable of rendering and streaming at up to 240 frames per second. When paired with NVIDIA Reflex, it makes every moment of the action feel as if it's on a desktop PC. And 4K gaming goes beyond fast with an upgrade to 120 fps, with support for DLSS 3 and RTX ON. Plus, for the first time, ultrawide resolutions are supported, giving members a wider point of view, at up to 3,840 x 1,600 resolution and 120 fps.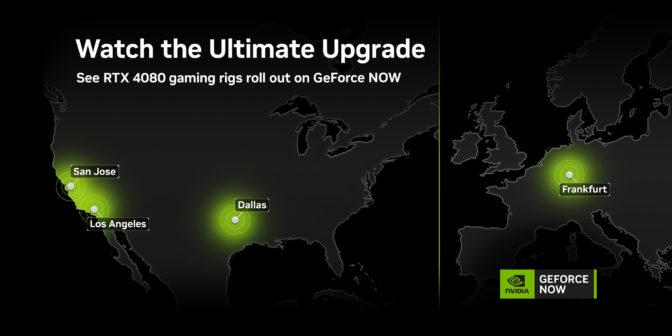 Ultimate members in and around San Jose, Los Angeles, Dallas and Frankfurt, Germany, will be the first to experience the power of these RTX 4080 SuperPODs, starting today. Each week, GFN Thursday will spotlight the newest cities with upgraded servers, so make sure to check back each week to see which cities light up next on the map.
Even better: Starting today, Ultimate members streaming on RTX 3080 servers can take advantage of ultrawide resolutions and high dynamic range on the GeForce NOW PC and macOS apps. Learn more about supported resolutions and frame rates. Make sure you have the app v2.0.47.125 or later, and restart the app to see the new Ultimate features.
Don't let this cloud pass you by — check it out and sign up. Get the Ultimate upgrade without paying the ultimate price — this highest-performance membership tier is only $19.99 per month or $99.99 for six months.
Game Related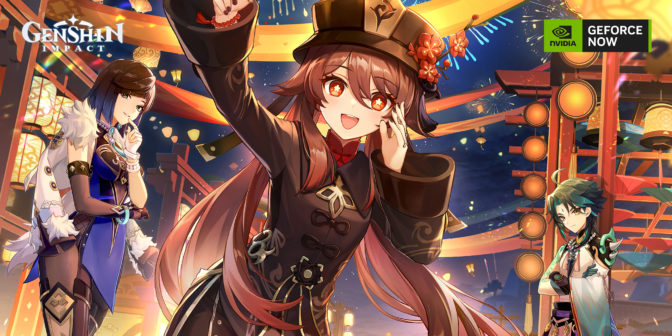 Celebrate the new year in Genshin Impact version 3.4, available this week. Players can explore Sumeru's new sandstorm-ravaged desert with their favorite characters — and GeForce NOW members can play on the go with mobile touch controls.
Plus, 10 new games will be supported in the cloud this week:
Make this the ultimate weekend by playing these titles or any of the other 1,500 games in the GeForce NOW library. What game will you stream first on your Ultimate membership? Let us know in the comments or on Twitter.
Are you ready for the Ultimate cloud gaming experience?

— NVIDIA GeForce NOW (@NVIDIAGFN) January 18, 2023